Clearing trees and overgrown vegetation is vital to provide safe, reliable power to our members.
We clear certain areas in our service territory, known as rights of way to:
Keep power lines clear of tree limbs

Restore power outages more quickly

Keep crews and members of our community safe

Reduce unexpected costs for repairs
Vegetation management improves service reliability for our members.
Request Tree Trimming
If you feel trees located near service lines need to be trimmed or removed, please call our office at 800-551-4951. We will have our tree trimming contractor work with you. The tree trimming crew we hire is sent out on a planned, rotating schedule to clear trees and brush from our rights of way. Do not attempt to trim branches away from power lines by yourself.
Additional information about tree planting can be found on Arbor Day Foundation.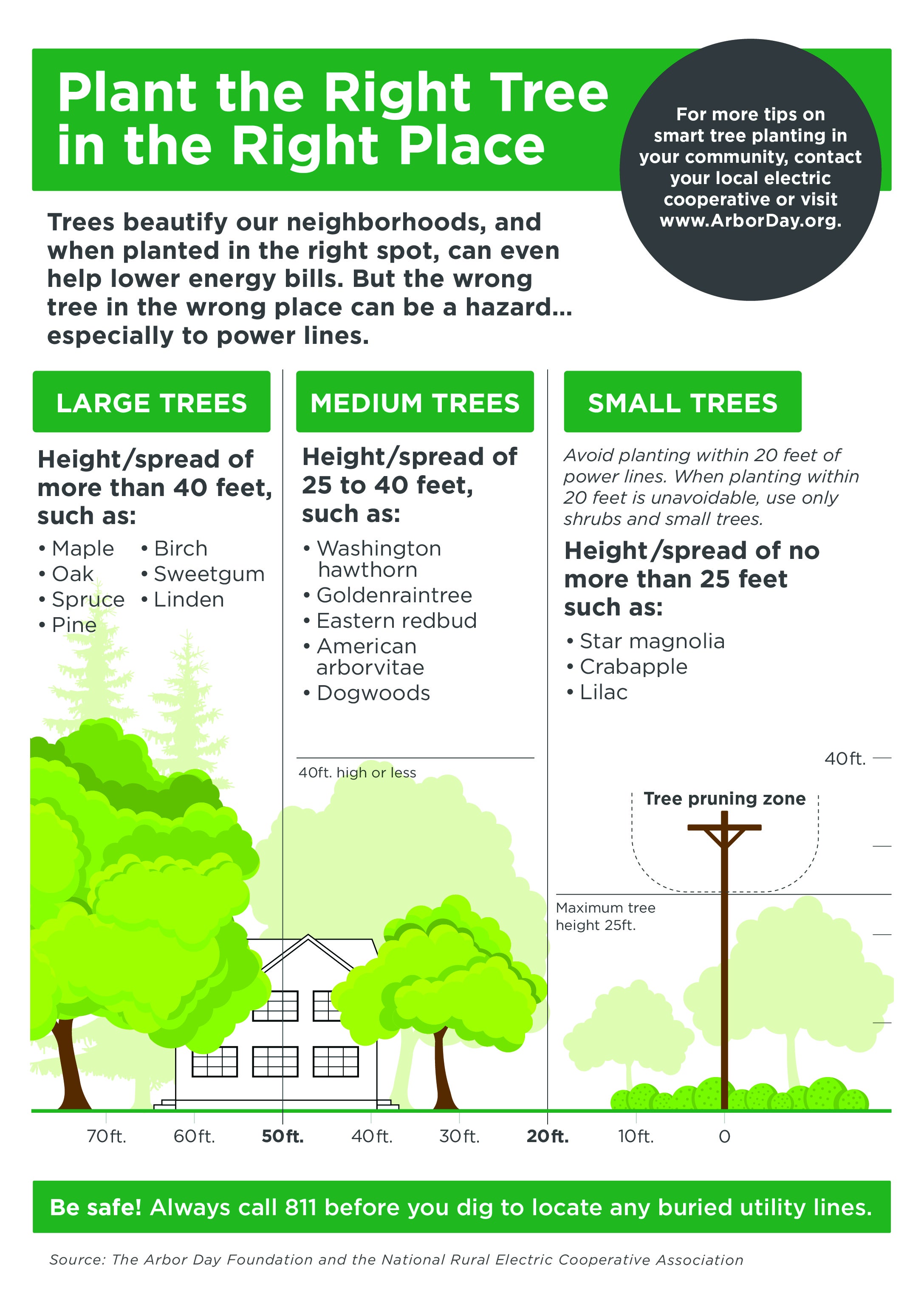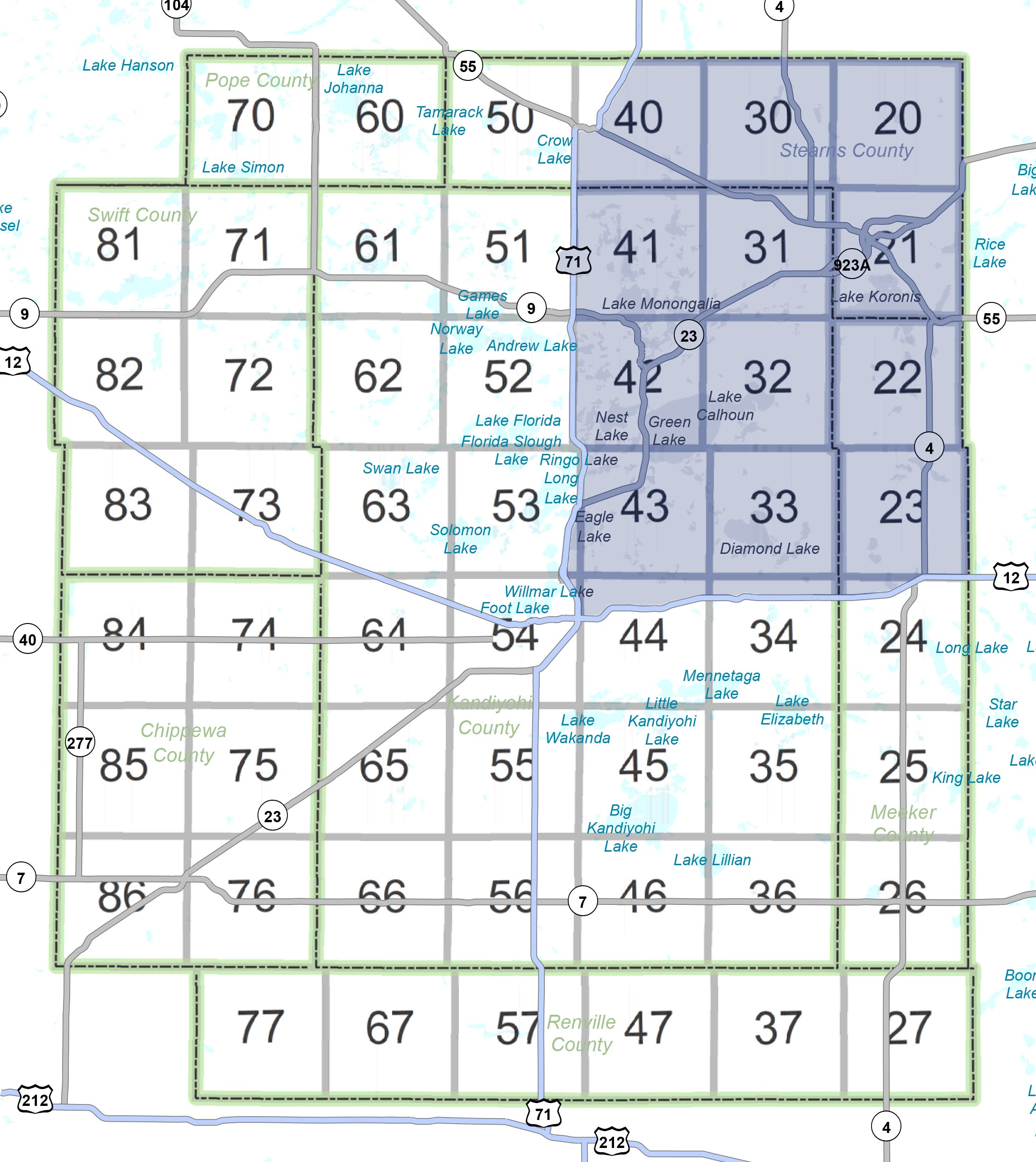 In 2020, our contractor will be trimming trees in the map area highlighted in blue. Our contractor will have his vehicles clearly marked with Kandiyohi Power Cooperative. If you have any questions regarding tree trimming, please contact us.